105th Session of China Distinguished Materials Scientists Forum——Wei Bingbo, Academician of Chinese Academy of Sciences
In the 105th session sponsored by China Distinguished Materials Scientists Forum, Wei Bingbo, Academician of Chinese Academy of Sciences, was invited to give an academic report entitled "Research on rapid solidification of metallic materials in space" in the lecture hall of University of Science and Technology Beijing on May 19th. Present at the lecture online and offline were Yang Renshu, President of University of Science and Technology Beijing, Xie Jianxin, Academician of Chinese Academy of Engineering, leaders and teachers from the DMSE, as well as nearly 1,000 teachers and students. The academic report was presided over by Professor Qu Xuanhui from the Institute of Advanced Materials and Technology.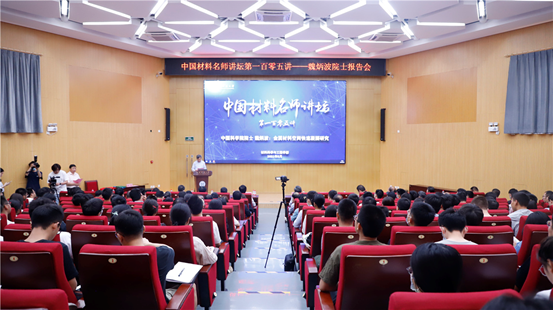 Before the forum, Xie Jianxin, Academician of Chinese Academy of Engineering briefed the keynote speaker——Academician Wei Bingbo, who was awarded a commemorative forum plaque for Chinese masters by President Yang Renshu.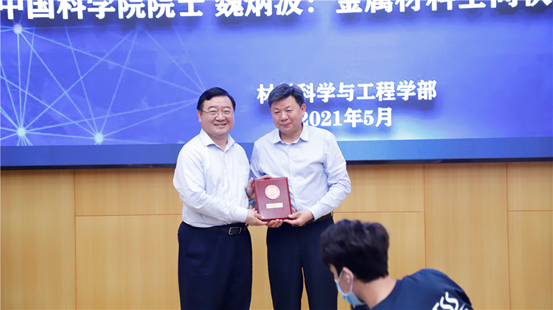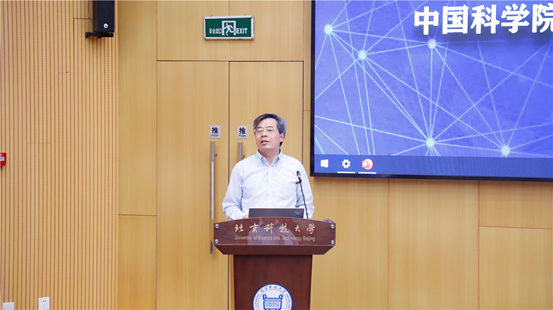 In bursts of enthusiastic applause, Academician Wei Bingbo made a systematic and in-depth report on the research direction of space materials science, the research status of space materials at home and abroad, as well as on the research situation and future prospects of his team. As China has entered the era of space station, he said, scientific research on space materials is indispensable for today's aerospace development, which will bring new opportunities for the design and research of advanced materials. Academician Wei also showed the participants the importance and necessity of metal materials to China's industrial development and scientific and technological development. He focused his lecture on the research into ultrasonic suspension rapid solidification and electrostatic suspension rapid solidification, and elaborated the technical difficulty and experimental results.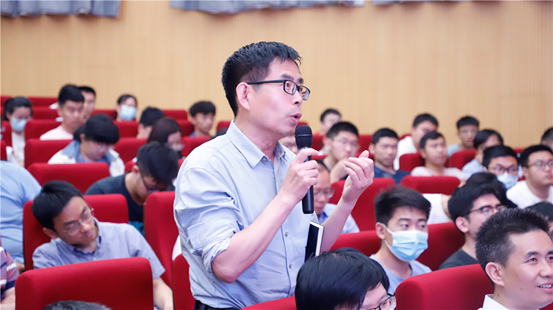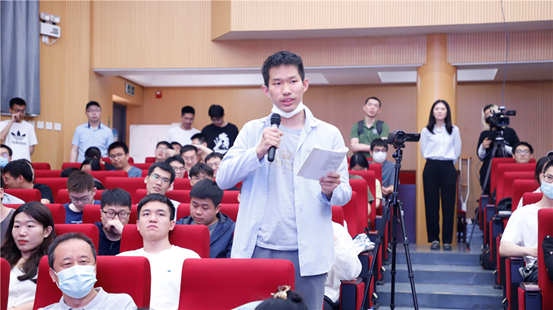 In the interaction, Academician Wei said that even with the rapid development of the information age, metal materials also have a very broad application prospect. He encouraged the teachers and students, who are mainly engaged in the research into metal materials, to stick to their own pursuit and cooperate with each other to create a better future for metal materials.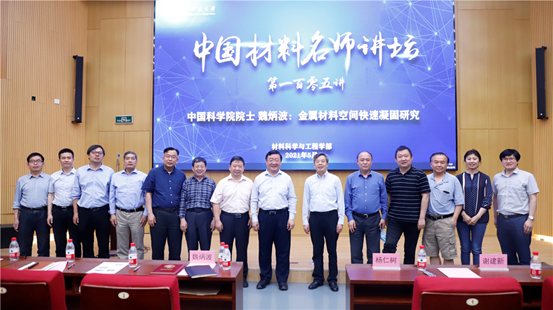 The report came to an end in warm applause from the students. According to the participants, Academician Wei's wonderful sharing of scientific research enables them to understand the current research and development status of space materials in China, and to harbor the expectation of the necessity and importance of metal materials to space materials in the future. The participants were deeply impressed by his rigorous academic attitude and informal style as a master. This report constitutes one of the series activities for the 70th anniversary of our university.
Introduction to the speaker:
Wei Bingbo, male, Han nationality, born in April 1964 in Huimin, Shandong Province, is an expert in metal materials. He is appointed as Professor of School of Physical Science and Technology at Northwestern Polytechnic University, Academician of Chinese Academy of Sciences, President of Chinese Materials Research Society, Convener of the 8th Material Science and Engineering Reviewers at Academic Degrees Committee of the State Council, Chief Expert in Space Materials Science at Chinese Academy of Sciences, and Deputy Director of Xi'an Committee on Decision-Making Consultation. He has had more than 400 academic papers published. He was awarded the 1st National Science Fund for Distinguished Young Scholars in 1994, the 1st Distinguished Professors of Yangtse River Scholar in 1998, May 1st Labor Medal, and Baosteel Education Special Prize. As a chief researcher, he won the second prizes for Natural Science Award of China and Technological Invention Award of China. He was elected as academician of Chinese Academy of Sciences in 2011 and National Advanced Worker.
(Editor in charge: Yuan Huiting)