SMSE Holds Its First Preparation Meeting for Marking USTB's 70th Anniversary
SMSE Holds Its First Preparation Meeting for Marking USTB's 70th Anniversary
The School of Materials Science and Engineering (SMSE) at the University of Science and Technology Beijing (USTB) held its first meeting on the preparation work for the coming celebration of USTB's 70th anniversary at the Meeting Room 313 of the main teaching building on the morning of May 31. The meeting was presided over by Zhang Qiuman, Secretary of Party Committee of the school, and attended by the staff from the Office of the 70th Anniversary Celebration of USTB, including Yang Zhiguo, Deputy Head of the office, as well as members of SMSE's leading body.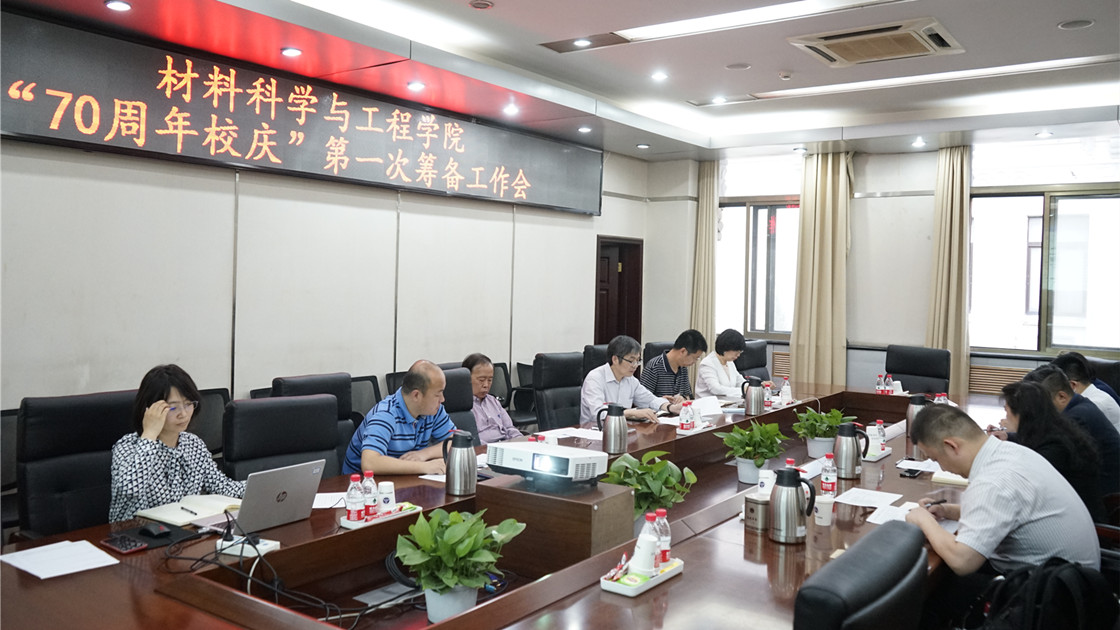 Zhang introduced the guiding principles of the mobilization meeting on making arrangements for the university's 70th anniversary as well as the relevant preliminary work plan formulated by the school. Then, members of the school's leading body respectively introduced their specific tasks and gave suggestions for the current plan.
Yang spoke highly of the school's plan, saying that SMSE, the leading unit in conducting materials science research, should enhance the coordination among its subordinate units and leverage its advantages in the celebration and alumni-related work, so as to get fully prepared for the arrival of USTB's 70th birthday.
SMSE enjoys a time-honored history, and all the disciplines established under SMSE could date back to the early days of the university. The 70th anniversary of USTB is around the corner, and the school is also fully preparing for the relevant celebration work. Following the guidelines of "displaying the university's history and academic achievements, pooling strengths and rallying teachers' and students' support, further raising the reputation and social influence of the university, and striving to building USTB into a distinctive and globally prestigious university", the school will take down-to-earth measures to prepare for the coming celebration, such as integrating its discipline features, boosting efforts to conduct publicity and academic activities, showcasing scientific achievement, and visiting outstanding alumni.
(Editor-in-charge: Yuan Huiting)